We had a 3-day seminar at a hotel near Feringgi Beach in Penang from Friday till Sunday morning. I managed to take a few shots which I am quite happy with.
This looks fun.
A hut which nobody lives in. I bet it's just there for tourists to take photos of.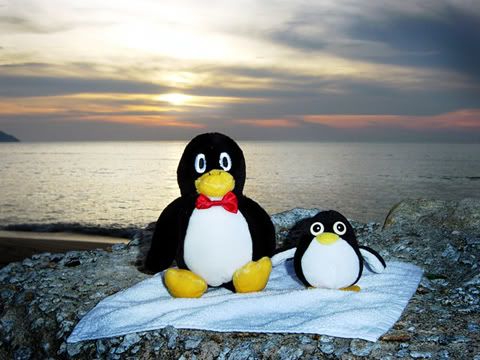 Two penguins who know where their towel is. Thanks to
Moosey
for editing this photo to make it look spiffier (no, the penguins were not pasted in, they are actually there).