I shot these birds while during a weekend office visit.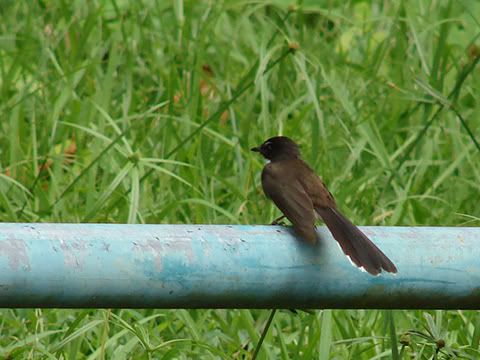 I haven't seen the fantail in a while! This is a lucky shot. However, I still haven't got a nice clear closeup yet.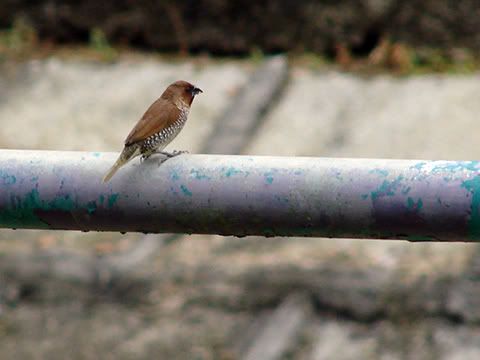 A scaly-breasted munia sits on the railing.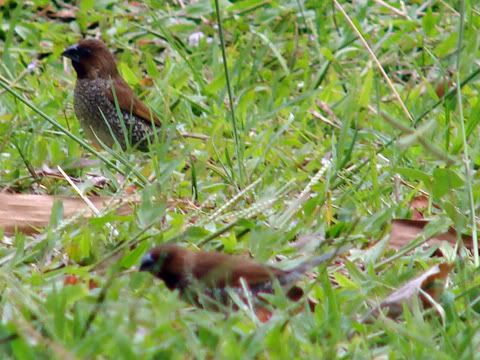 A pair of scaly-breasted munias play in the grass. They love looking for bugs and things to eat.