During the quiet hours of the mornings or evenings, you can catch a glimpse of turtles basking near the lake on campus.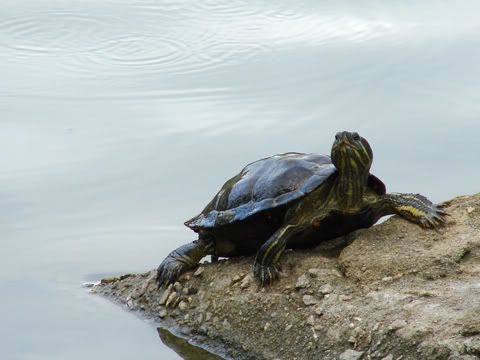 You can see ripples in the water as drops of rain start to fall.
It's sad that people throw insecticide cans into the lake. In real life, toxic waste does not turn turtles into mutant ninjas, it just kills them. Don't pollute, folks. It's not cool.