There's a big geodesic structure on campus which gave me a few interesting shots.
This one says "Help! I've been trapped by a cheesy special effect!" like the starship Enterprise on various Star Trek episodes (the TOS episode "
The Tholian Web
" or the TNG pilot "
Encounter At Farpoint
" comes to mind).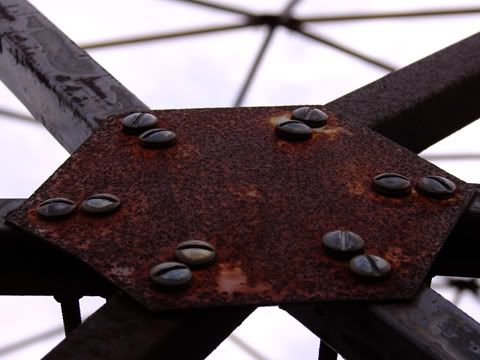 Here's an artsy photo of a rusty hexagon that is part of the geodesic structure. You can tell it's artsy because it's a picture of a
rusty object
.
Larger versions of these photos will up on my Flickr account (eventually).